1.8 Baroque Art in Flanders and the Dutch Republic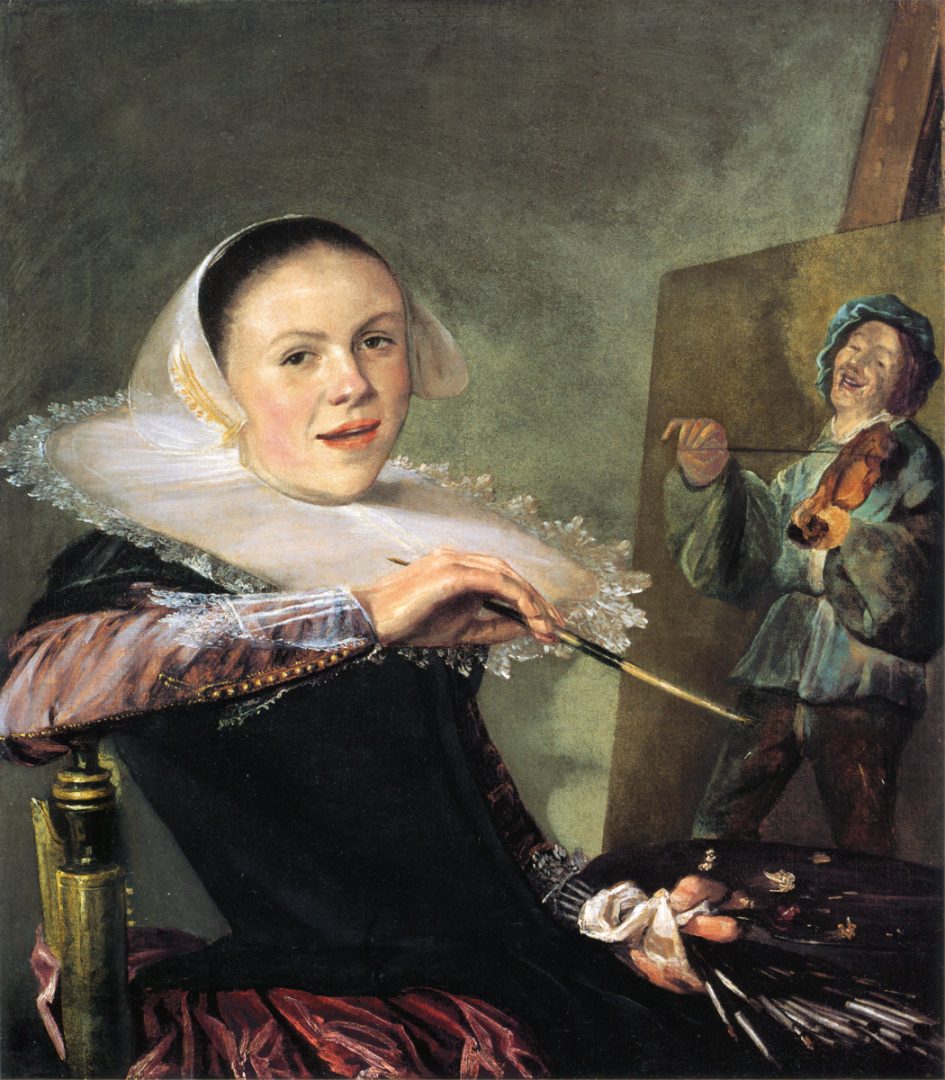 Peter Paul Rubens and the Rise of the International Art Superstar
The professional and social position of the artist continued to climb in the 17th century, and in Spain and Flanders we see the rise of two amazingly successful careers: Diego Rodríguez de Silva y Velázquez (1599-1660), who we studied last class, and Peter Paul Rubens (1577-1640). Both artists employed Baroque principles to create complex compositions and developed and cultivated their professional persona to best suit their career in a changing political climate.
Peter Paul Rubens not only attained fame all over Europe, but actually served as a diplomat as well. His negotiations and commissions are a great entry point into the complex political chessboard of 17th century Europe.
Optional: The Art Story: Peter Paul Rubens
Of course political leaders weren't the only people commissioning art, just as before the church still drove much of artistic production. Rubens's altarpiece for St. Walburga in Antwerp is one of his most well-known religious paintings and a synthesis of the dynamism and drama of Caravaggio and the muscular physicality of Michelangelo.
Smarthistory: Rubens, Elevation of the Cross
One of Rubens's major political commissions was a series of paintings for the Queen of France Marie de' Medici (yes, of those Medici!). This cycle of 24 large paintings were to depict the life and struggles of Marie, solidifying her position as regent of France after the king's assassination. In these paintings we see a mix of allegorical and mythological figures with idealized portraits.
Smarthistory: Rubens, Presentation of the Portrait of Marie de Medici
What does the story of this cycle tell us about the experiences of women in positions of political power at this time? What does this particular painting in the cycle tell us about marriage among the powerful in the 17th century?
New Art Markets in the Dutch Republic
The seventeenth century is often referred to as the Golden Age of Dutch painting. This period saw political and military struggle between the Protestant north and Flanders to the south, which remained tied to Catholicism (depicted in Surrender at Breda, seen last class). The Protestant North eschewed many grand religious commission, preferring churches unadorned with sculpture and painting.
Nevertheless, the merchant class in the Dutch Republic grew by leaps and bounds and new middle class patrons desired art that reflected not the rarefied world of the church or royalty, but everyday life. Genre painting, group portraiture, still life, and landscape–subjects that were often only background to grander and even supernatural themes–become the subject of serious art. Artists turned to the real world, with all of its imperfections and specificities, for influence.
National Gallery (US): Dutch Still Life and Landscape (SKIM)
Judith Leyster (1609-1660) had tremendous success in the 17th century, despite the challenges women faced entering the profession. She was known mostly for painting genre scenes of everyday characters or types, sometimes even depicting earthly pleasures and vices like drinking and smoking. This painting, which was long misattributed to Frans Hals, is perhaps one of her most well-known.
Google Art and Culture: Judith Leyster, Jolly Toper
Her self-portrait depicts a relaxed sense of confidence and displays her financial wealth (and thus commercial success as an artist).
National Gallery (US): Judith Leyster, Self-Portrait
Genre scenes are not always, however, without connection to religious meaning or morals. Johannes Vermeer (1632-1675), considered one of the foremost painters of Dutch interiors with a tremendous skill with depicting the effects of light, made frequent references to religious subjects in his otherwise intimate, domestic scenes. His paintings' iconographic complexity recall the transfigured reality we learned about in the work of van Eyck, but with a Baroque increased attention to naturalism.
National Gallery of Art (US): Johannes Vermeer, Woman Holding a Balance
How does this painting use realism rather than overt religious or mythological content to convey deeper themes? How does Vermeer convincingly depict space and the Baroque moment?
We know of only a few dozen paintings that Vermeer completed in his lifetime, and some of them have actually gone missing. Among these is a painting stolen in one of the most infamous art heists.
Optional: WBUR: Article and Podcast on the Isabella Stewart Gardner Museum Heist
Rembrandt van Rijn (1606-1669), arguably the most famous artist from this period, also made a number of self-portraits throughout his career, suggesting that the individuality and social position of the artist was of constant concern to painters of the day. Rembrandt's artistic production spanned the gamut from innovative group portraiture to genre painting to religious prints that sold to a wide market.
Smarthistory: Rembrandt, Anatomy Lesson
Smarthistory: Rembrandt, The Night Watch
Considering Rembrandt's innovations in portraiture and printmaking, how can you connect these works to the shifting art market in the 17th century? Is Rembrandt responding to new demands? Creating new buyers of art? 
Summary Questions
How did the Dutch Civil War lead to very different contexts for artists in Flanders and the Dutch Republic?
How did artists like Rubens and Rembrandt adapt to their respective markets?
What do the rise in genre painting, still life, and landscape suggest about the future direction of art?
Outline for Class Notes